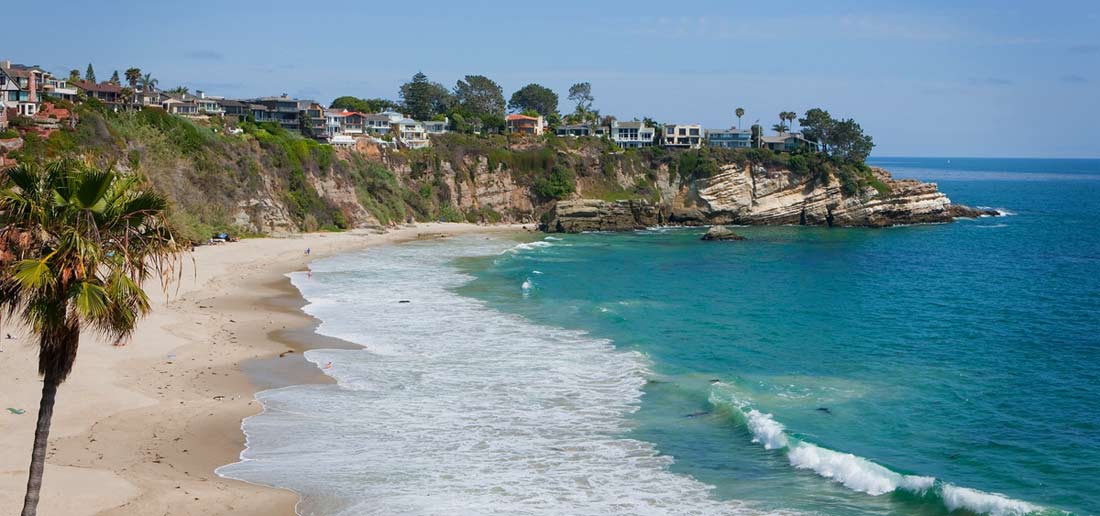 Date: November 20, 2014
At the far southern border of Laguna Beach is Three Arch Bay, a private community famed for its true beauty and beach lifestyle. Tucked away in a secluded beach cove, Three Arch Bay homes for sale are some of the most desirable on the Orange County coast. Let us explore the rich history, wonderful community, dreamy real estate, rugged cliffs and beach lifestyle that make the community a local favorite.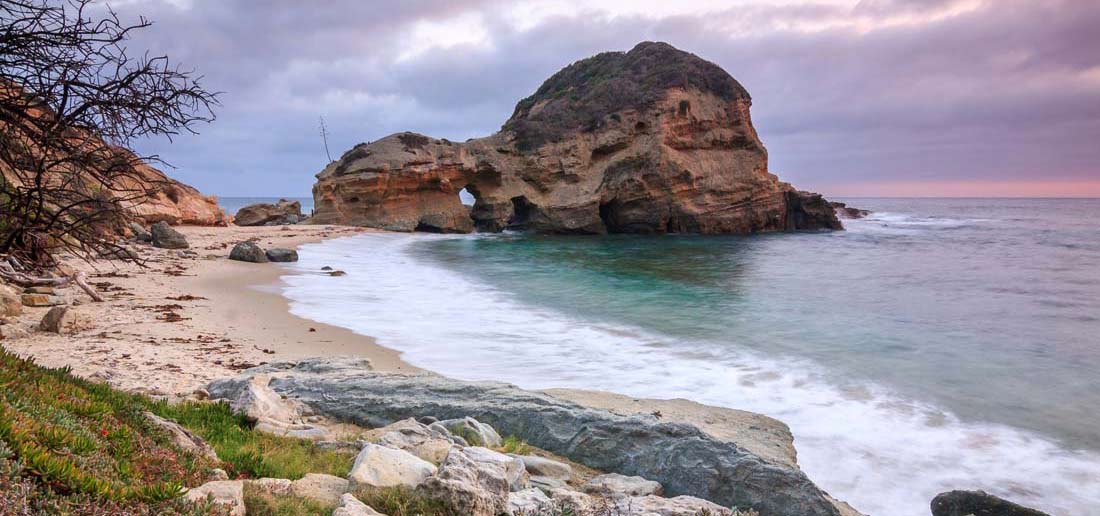 A little history of Three Arch Bay
Fun fact: The oldest human remains (a petite female skull) in the Western Hemisphere, 17,000 years old, were found in Laguna Beach in 1933 by Three Arch Bay resident Howard Wilson, so we can be fairly sure they were in Three Arch Bay at least that long ago. The skull was dated in 1968 by Dr. Willard Libby and Dr. Reiner Berger of UCLA. They were all astonished to discover that it was twice as old as the earliest known humans in North America.
The first resident of Three Arch Bay is generally considered to be "Mr. MacManus", a miner who worked for the pioneer Goff brothers looking for water. He took up residence "near the rock with the three arches" in the 1860's with a young Irish wife and child. After the US purchased California from Mexico for fifteen million dollars, homesteaders began moving to the area. Leon Goff claimed the Three Arch Bay area land, and in 1895 Lewis Moulton obtained the land next door -Monarch Bay- and part of Three Arch Bay where he grazed his cattle until the 1950′s.
The earliest developers of Three Arch Bay where Lewis H. Lasley and Walter Bonynge. From 1924-1926 ambitious newspaper ads were run promoting the sale of lots for $10.00 a front foot along the coastline on Bonynge Road, later to become La Senda. With the completion of the Pacific Coast Highway in 1926, growth in the South County Coastal Area was possible. Three Arch Bay had been bean fields in 1926, but by the end of 1927, five permanent structures, a dirt road, and a tract office existed. Building activity flourished in the 30's and reached a peak in the 1950's.
The first home constructed in Three Arch Bay was in 1926. It is known as the Dora Hills home and it is located at 17 South La Senda. It was built by Elmer Neher, builder of the first eight homes in the tract. He paid $750 for the lot in 1927 ($750, can you believe it?). Dora Hills was the first and primary resident in the house and was one of the first year-round residents of the tract. Later the homes at 17, 11, 14 and 82 South La Senda were built. By 1931 the ocean front lots had risen to $3,600, a 500% increase in four years. Many families from Los Angeles, Pasadena, San Marino and Arcadia were buying lots to build summer cottages. Until 1934 water had to be brought in with bottles from the gas station at Arch Beach. When the water main was brought in a large water tank was put in on Stonington.
In 1936 the present streets in Three Arch Bay were paved and given their names. All but two streets have names of Spanish origin. By 1948 the ocean front lots were going for $5,000 each. In the early days all the homes were built for part time use and actually boarded up in the winter months. Many of them were simple wood sided clapboard homes that were not weatherized. After 1946 more and more full time residents began moving in. Today, Three Arch Bay is mostly full time residents living in beautifully designed and landscaped homes.
Unfortunately we do not know when Three Arch Bay got it's name, but common lore suggests that wandering Spanish Shepherds first referred to the area as "la bahia de las tres ventanias" (The bay of the tree little windows) in the early 1800's.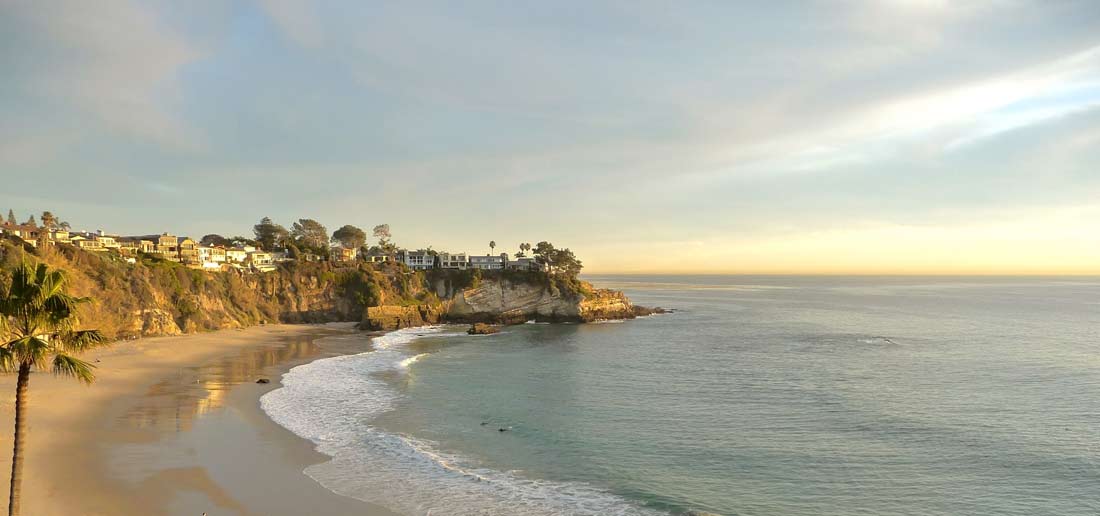 About The Community
Three Arch Bay is a gated community in South Laguna Beach. The community features a private scenic beach, a clubhouse, tennis courts, a basketball court, volleyball court, a children's playground, skin and scuba diving, whale and dolphin watching and private security.
The community is known to be very social and close-knit, with many full time residents from all different walks of life. What the residents have in common is their shared love of the beach.
On May 21, 1936 The Three Arch Bay Association was incorporated. The residents and HOA organize numerous social events throughout the year including: famed 4th of July fireworks and activities, Labor Day Olympics, outdoor movies, Chili Cook Off, wine-tasting and dinner parties. The current HOA dues are $2250/Yearly and $195/Quarterly. The HOA provides for the security, shared amenities as well as landscaping within the community.
The coastal section of Three Arch Bay is tucked away in two secluded coves that contain the iconic Three Arch natural rock formation that has eroded away through a huge rock known as Whale Island. This beautiful, secluded beach is private in all but name. Although California law does not allow for private beaches, this is just about as close at it comes since the natural geography will allow public access only by swimming in or by boat.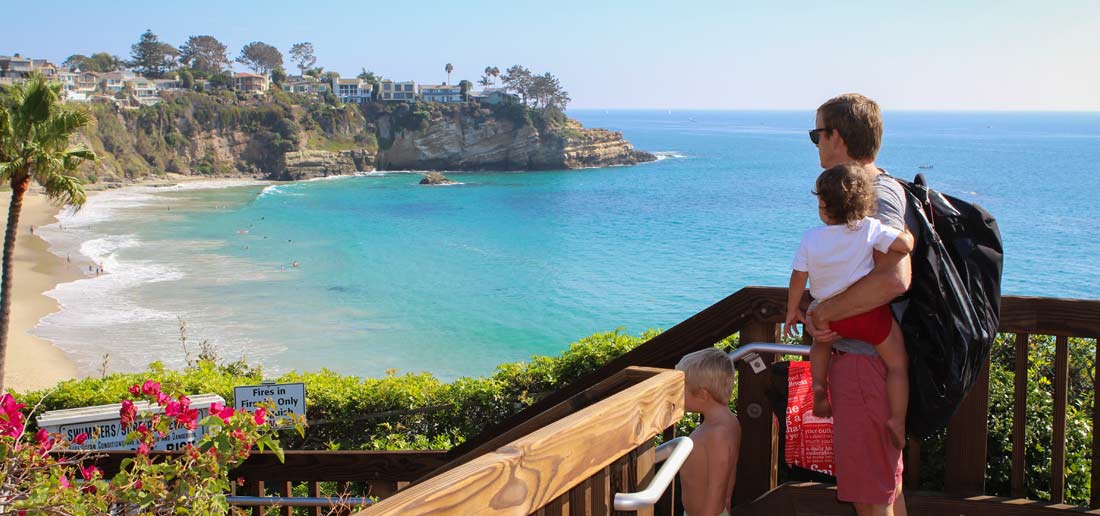 Three Arch Bay Real Estate
Three Arch Bay consists of 120 Acres and 550 home sites. The architecture varies from Monterey, Tutor, Spanish Revival, Contemporary, California Ranch, Santa Barbara, Tuscan and Traditional. Home prices run anywhere between $1,700,000 and $20,000,000. These Three Arch Bay Custom Homes offer a mixture of oceanfront, ocean-view and coastline view homes, all situated in South Laguna Beach.
Three Arch Bay real estate is divided into two sections: Upper Three Arch Bay and Lower Three Arch Bay, which are positioned directly across from one another, merely divided by Pacific Coast Highway. Upper and Lower enjoy the same impressive amenities and perks, and both sections can be accessed only through a private, guarded gate at Vista del Sol. The homes in Upper Three Arch Bay are lined up on the hill for maximum views of the pacific ocean and coastline. Lower Three Arch Bay is perhaps the best place to find oceanfront homes in South Laguna.
Three Arch Bay homes for sale are ideal for families who are looking to live in a well-protected, safe and friendly environment. All of the Three Arch Bay homes for sale are just steps away from the natural sandy beaches of the Pacific Ocean and the large majestic cliff that elevates must of the community. Because of the exclusivity of Three Arch Bay the residents here have a passion for their privacy and many of the listings never go public – working with a Three Arch Bay Realtor that is uniquely qualified to navigate within this community is an absolute must!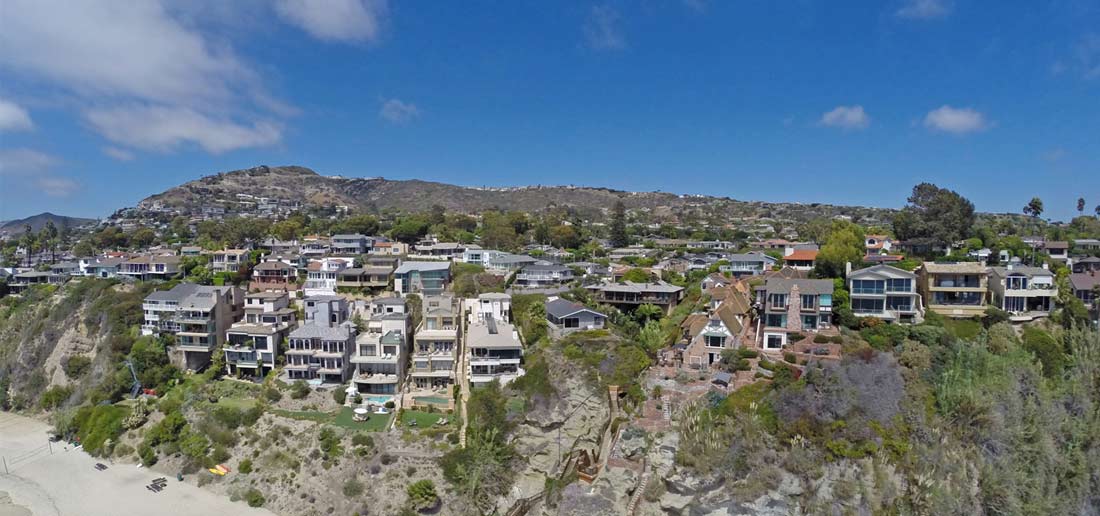 School District
Three Arch Bay is part of the highly rated Laguna Beach Unified School District (ranked 43rd out of of 789 districts on SchoolDigger.com). The public schools servicing the residents are:
– El Morro Elementary School (State Rank: 10, GreatSchools.org rating: 10)
– Thurston Middle school (State Rank: 10, Greatschools.org rating: 10)
– Laguna Beach High School (State Rank: 10, Greatschools.org rating: 9)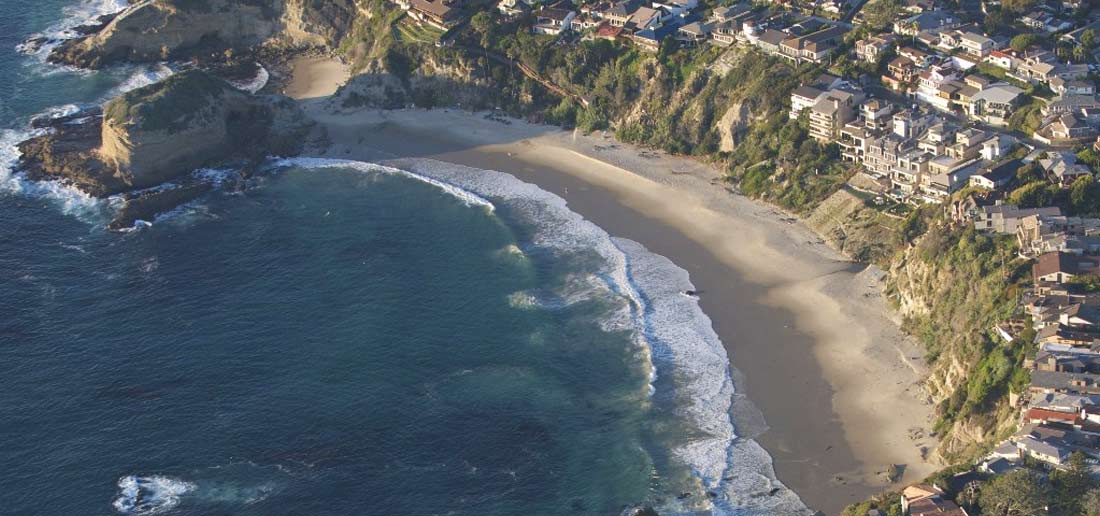 Because of the exclusivity of Three Arch Bay the residents here have a passion for their privacy and many of the listings never go public – working with a Three Arch Bay Realtor that is uniquely qualified to navigate within this community is an absolute must! Are you interested in a Three Arch Bay home for sale? Give your Jaleesa Peluso, your Three Arch Bay community specialist, a call at 949-395-0690!
This information is provided solely as a courtesy by Jaleesa Peluso, Three Arch Bay Realtor. It is deemed reliable, but not guaranteed. Details and information may be subject to change without notice.