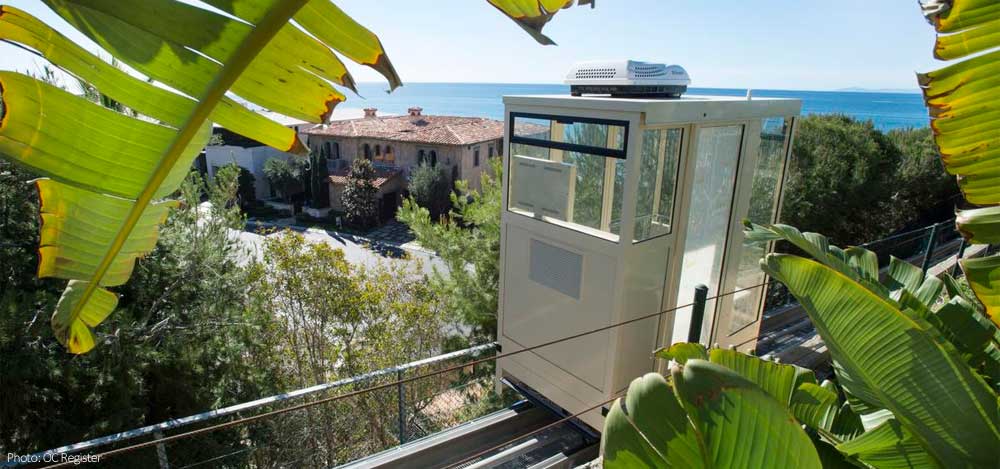 Date: January 28, 2016
A new cliff side cable car is being tested this week at the north end of Strand beach in Dana Point and will be open to riders by Saturday, the city says.
The new beige funicular can take eight riders at one time. It replaces the green one installed in 2007 by Strand at Headlands (or as most call it "Strands") developer Sanford Edward. The hike to and from Strands can be a bit challenging, and for the past 8 years, the free funicular has given the public a more convenient option.
The current system, although called a "funicular" in the planning documents, is technically more like an inclined elevator. It is driven by a cog rail system with an electric motor on the car itself. No cables are used.
Edward gave the funicular to the city in 2008. The intent was to make it easier for families to access the ramp leading down to the beach by eliminating the need for them to carry beach equipment up and down the North Strand Stairway. The $680,000 replacement project was approved by the City Council in October 2014 after officials noted the cable car was showing signs of wear in the corrosive marine environment.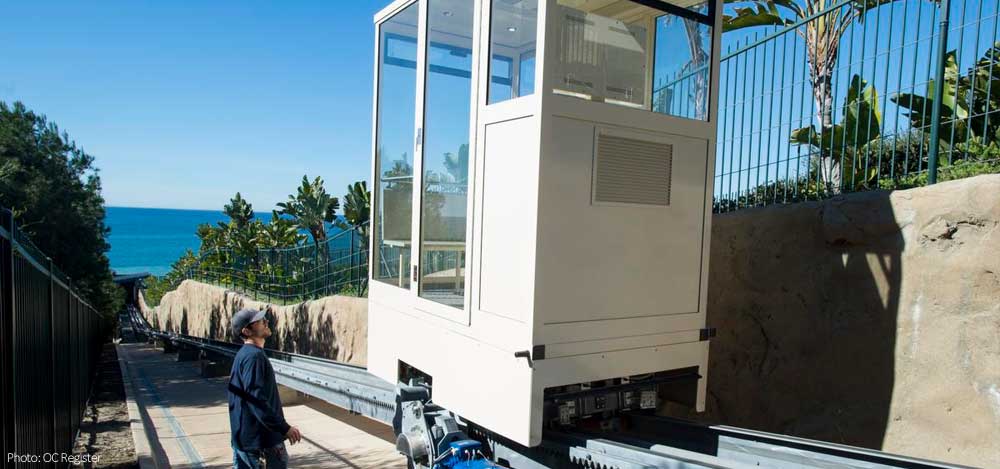 The replacement funicular was installed last month and got permits from state inspectors last week. The project was paid for by the city's Strands Community Facilities District.
"People may see it operating this week for testing purposes to make sure all the programming and control equipment are working exactly to specification, then it will be reopening to the public on Saturday with its normal operating schedule, said Mike Rose to OC Register, who oversees the cable car and its operation.
In winter time, the funicular operates on weekends and holidays from 7 a.m. to 5 p.m. After Memorial Day it will run daily from 6 a.m. to 8 p.m.
About Jaleesa Peluso, South Orange County Realtor
Jaleesa Peluso is real estate agent with Berkshire Hathaway. Jaleesa and her real estate team specialize in Dana Point, Laguna Beach, Laguna Niguel, Newport Beach, Irvine, San Clemente homes. Thinking of making a move in South Orange County? Call us now at (949)395-0960!