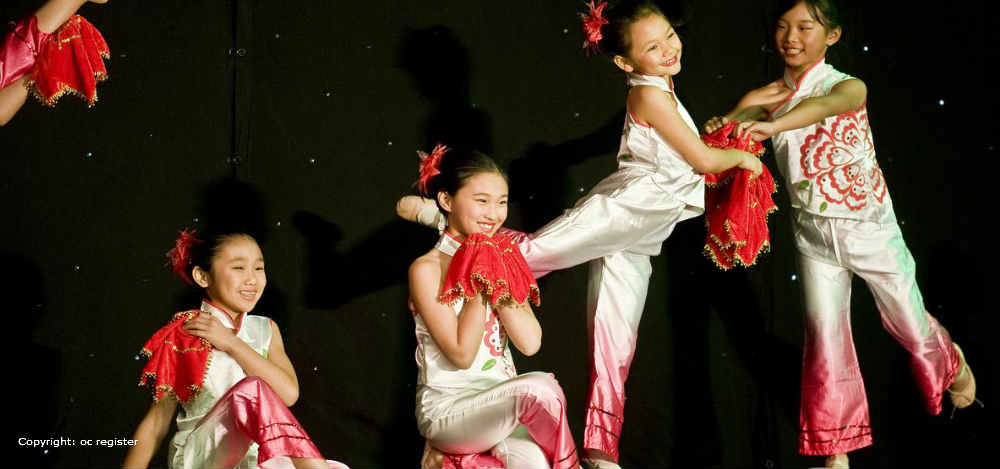 Date: January 27, 2017
posted by Jaleesa
/

Comments: No Comments

/

Tags: orange county events

The good weather is back again. There's "Matilda," monster trucks, Lunar New Year and even a snow day. Here are some great picks:

ALL WEEKEND

"MATILDA" AT SEGERSTROM: With a Tony-winning book by Dennis Kelly and music by Tim Minchin, the hit "Matilda the Musical" has embarked on its first U.S. national tour, which is wrapping up its run at the Segerstrom Center for the Arts. The production follows Dahl's 1988 novel closely, with just as much emphasis on the power of being a kid. Through Jan. 29; 7:30 p.m. Tuesdays-Fridays, 2 and 7:30 p.m. Saturdays, 1 and 6:30 p.m. Sundays. The 2 p.m. Jan. 28 performance will include audio description, open captioning and sign-language interpretation. 600 Town Center Drive, Costa Mesa. Tickets $29-$129. Information: 714-556-2787 or scfta.org.

"CLAUDIO QUEST": The Chance Theater's new season features nine productions, starting this week with a play set in a video game. "Claudio Quest" runs Friday to Feb. 26; the musical comedy follows the mission of a video game superhero, his brother and a princess. 5522 E. La Palma Ave., Anaheim. Information: ChanceTheater.com.

FRIDAY

SENIOR DANCE: The Fountain Valley Senior Center hosts its popular Winter Dance from 7 to 9:30 p.m. at the center, 17967 Bushard St. The event is for those 55 and older and includes live music by Now and Then, refreshments and socializing. Tickets are $7. Information: 714-593-4446, fountainvalley.org.

JAZZREACH – THE STORY OF BLUE NOTE RECORDS: Featuring the Metta Quintet from New York, this presentation of jazz music walks through the history of Blue Note Records and looks at the impact the label and its stars had on jazz music. 7:30 p.m. at the Irvine Barclay Theatre. $20-25. 4242 Campus Drive, Irvine. Information: 949-854-4646 or thebarclay.org.

SATURDAY

MONSTER JAM: Angel Stadium in Anaheim is hosting Monster Jam on Saturday, where world-class drivers compete. It features high-octane entertainment and the most recognizable trucks in the world. 6:30 p.m. Saturday. The event returns Feb. 11. Tickets $25 and up. Information: monsterjam.com/.

LUNAR NEW YEAR EVENTS: To celebrate the Year of the Rooster, which begins Saturday, local cities are hosting events. Here are three of them:

• Irvine Chinese School is hosting its annual Chinese New Year Festival on Saturday and Sunday, featuring live performances, talent shows, games, craft-making and other activities. The event is 9 a.m.-4 p.m. at the school campus, 9 Truman.

• Irvine Spectrum Center hosts a Lunar New Year event noon-3 p.m. Saturday at Giant Wheel court. The first 500 who attend will receive a lucky money envelope with $2, in addition to live entertainment such as lion dancing, stilt walkers and more. Information: shopirvinespectrumcenter.com

• The Villa Park Library is celebrating the Year of the Rooster from 3 to 4 p.m. Saturday in the Villa Park Community Room. There will be several performances at this free event, including kung fu and a traditional Chinese dance. Information: 714-998-0861 or villapark.org.

GENE KELLY, THE LEGACY: Actor, dancer and choreographer Gene Kelly from "Singin' in the Rain," and "An American in Paris" helped create some of the most memorable scenes in film history. His wife biographer and film historian Patricia Ward Kelly will share behind-the-scenes stories, film clips and never-released audio recordings about the late performer. 7 p.m. at the Musco Center for the Arts. $20-50. One University Drive, Orange. Information: 844-626-8726 or muscocenter.org.

SNOW DAY: The Fullerton Parks and Recreation Department is hosting its annual Snow Day from 11 a.m. to 2 p.m. Saturday at the Brea Dam, 1700 N. Harbor Blvd. Tickets are $12 for residents who preregister and $15 on Saturday. Nonresidents pay $15 and $18, respectively. Information: 714-738-6575.

VIETNAM REMEMBRANCE: A flag salute and prayer in honor of fallen soldiers of the Vietnam War – both American and South Vietnamese – is scheduled for 11 a.m. Saturday at the Vietnam War Memorial, 14199 All American Way in Westminster. The Vietnam War Memorial Committee hosts the ceremony annually on the first day of the Lunar New Year.

TASTY EVENT: The Orange Coast Memorial Foundation is hosting "Taste of Orange Coast: An Evening of Whisky and Wine" at 6 p.m. Saturday at the Oak Grill at The Island Hotel, 690 Newport Center Drive, Newport Beach. Proceeds benefit foundation programs and services. Tickets are $100-$150. Information: 714- 378-7422 or memorialcare.org.

ANIMAL SHOWCASE: Children 5 and older can meet six animals from across the globe at 1 p.m. Saturday at Aliso Viejo Library, 1 Journey. The free event does not require registration. Information: cityofalisoviejo.com or 949-360-1730.

FREE DANCE LESSONS: Kiddie Academy of Laguna Hills will host its second annual DanceParty on Saturday. Staff members will teach different dances to the children at this free event, which takes place 10 a.m.-noon at 25261 Paseo de Alicia. Registration: kiddieevents.com.

SUNDAY

MOUNTAIN BIKE CLINIC: Get tips from cycling experts about mountain biking. Class begins with an overview of rider fundamentals, followed by a series of exercises and demonstrations about how to handle obstacles such as log piles, rock step-ups, A-frames and more. Ages 16 and up. The workshop ends with a trail ride into Round Canyon. 8 a.m.- noon at the Portola Staging Area on Portola Parkway in Irvine. letsgooutside.org/activities.

RAW ARTIST SHOWCASE: See a variety of up-and-coming indie artists at the Yost Theatre. Local talent will showcase film, fashion, music, art, hair styling, make-up, photography and more. 6:30 p.m. $22 online, $30 at the door. 307 N. Spurgeon Street, Santa Ana. Information: rawartists.org/orangecounty.

WINTER CHESS SCHOLASTIC: Students in Kindergarten to 12th grade can participate in this chess tournament at Chess Palace. Sections are divided by grade and skill level and awards will be given to the top 5 players. 11:30 a.m.-5:30 p.m. $30-40. 5246 Lampson Ave., Garden Grove. 310-594-3475 or chesspalace.wordpress.com.

FREE VIOLIN CONCERT: A free concert Sunday features violinist Kevin Miura and pianist Mary Au at the Nixon Presidential Library & Museum, 18001 Yorba Linda Blvd. Doors open at 1:30 p.m., and the music begins at 2. Free concerts are held Sundays and open to the public. Information: nixonfoundation.org or 714-983-9120.
About Jaleesa Peluso, Orange County Realtor & Certified International Property Specialist
Jaleesa specializes in South Orange County real estate, from Irvine to Newport Beach down to San Clemente. Thinking of making a buying or selling your home? Call us now at (949)395-0960!
This post was originally posted at the Orange County Register website.