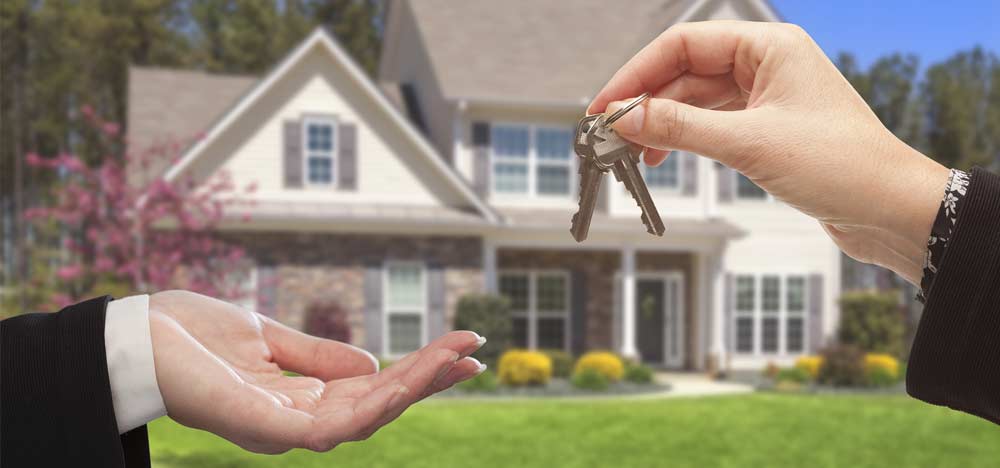 Date: May 22, 2017
There are benefits to owning your own home that go beyond any economic impact. However, we want to look at some of the financial advantages of home ownership.
1. Buying is Cheaper Than Renting
The results of the latest Rent vs. Buy Report from Trulia show that homeownership remains cheaper than renting with a traditional 30-year fixed rate mortgage in the 100 largest metro areas in the United States including Orange County. The report reveals that:
"Interest rates have remained low, and even though home prices have appreciated around the country, they haven't greatly outpaced rental appreciation…In Orange County, CA rates would have to reach 6.9% for renting to be cheaper than buying. Rates haven't been that high since the last century, according to Freddie Mac."
2. Homeownership "Forces" You to Save
Homeownership is a great way to save. Their advice is quite simple:
Homeownership is a "forced" savings account because you own the home, you have no choice – that monthly housing cost has got to be paid no matter what… Home ownership can be an outstanding way to force yourself to be more frugal in the rest of your spending so that you can save and build equity in your home.
3. Homeownership Offers Several Tax Deductions
According to the Tax Policy Center's Briefing Book -"A citizen's guide to the fascinating (though often complex) elements of the federal Tax System" – there are several tax advantages to Orange County home ownership. Here are three:
– Homeowners who itemize deductions may reduce their taxable income by deducting any interest paid on a home mortgage.
– Homeowners who itemize deductions may also reduce their taxable income by deducting property taxes they pay on their homes.
– Taxpayers who sell assets must generally pay capital gains tax on any profits made on the sale. When you sell your primary residence you can claim an exemption of $250,000 for single owners or $500,000 for married couples.
4. Experts Expect Home Price Appreciation to Continue
Every quarter, Pulsenomics surveys a nationwide panel of over one hundred economists, real estate experts, and investment & market strategists about where they believe prices are headed over the next five years. They then average the projections of all 100+ experts into a single number.
Over the next five years, home prices are expected to appreciate 3.22% per year on average and to grow by 17.3% cumulatively, according to Pulsenomics' most recent Home Price Expectation Survey.
5. Real Estate is Best Long-Term Investment 4 Years Running
Every year, Gallup surveys Americans to determine their choice for the best long-term investment. Respondents are given a choice between real estate, stocks/mutual funds, gold, savings accounts/CDs, or bonds.
For the fourth year in a row, Real Estate has come out on top as the best long-term investment! This year's results showed that 34% of Americans chose real estate, followed by stocks at 26%.
Bottom Line
Some are afraid that home values may have already peaked. However, we believe that purchasing a home now will prove to be a sound financial decision for years to come. As Warren Buffet said, "When others are greedy, be fearful. When others are fearful, be greedy."
About Jaleesa Peluso, Orange County Realtor & Certified International Property Specialist
From the Orange County Canyons to the Coast, Jaleesa and her team connect buyers and sellers of homes. We will get your house sold, or find your the perfect new home!
Thinking of leasing, buying or selling your home? Call us now at (949)395-0960!
While the information provided may be reliable it cannot be guaranteed and ownership benefits, tax benefits, mortgage rates, etc. may change without notice.