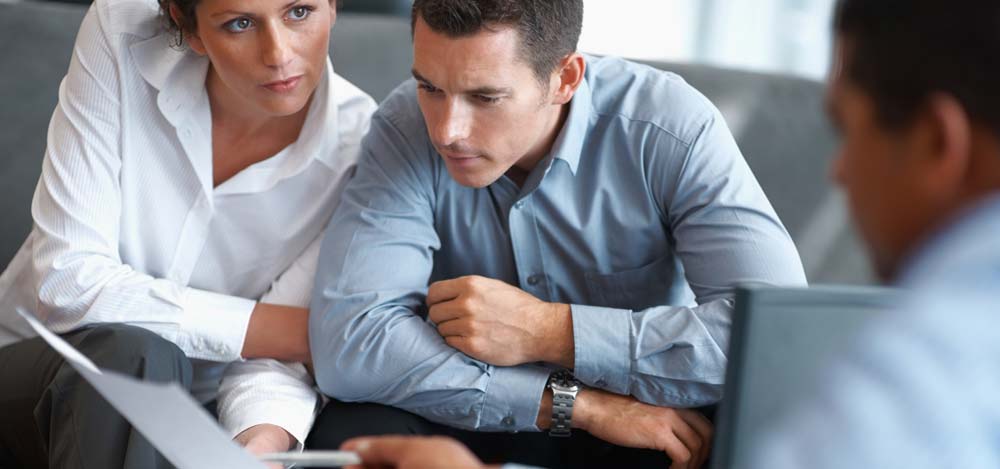 Date: June 16, 2017
You have listed your home for lease, and received a great application.. Now you just need to interview the references. Wondering what to ask? Here are a few tips!
It's well known by experienced landlords that bad tenants cause even worse problems. Virtually all of the problems a landlord faces with his/her tenants can be eliminated through a good screening process.
Former landlord:
A rental applicant who looks great on paper isn't necessarily risk-free. The best way to avoid potentially troublesome renters is to request a reference check from their previous landlords. A renter who is coming up on the end of a lease —and desperate to find a new place— may not have any qualms about being dishonest when answering your screening questions. Skip the uncertainty by asking the applicant's previous landlords the following questions.
Basic questions to ask a former landlord:
– Was the tenant unreasonable in any way?
– Was any of the security deposit spent by the landlord to cover damages?
– Why did the tenant move out?
– Would you rent to this person again?
– Was the rent paid on time and in full?
– Did the tenant take good care of the home or property?
– Was the renter a good communicator?
– If pets allowed, was landlord satisfied with pet behavior, with no significant pet problems?
– Did you ever get any complaints from neighbors?
Extended version:
– Who were the signers on the lease?
– Were there additional occupants? How many?
– What were the basic lease terms?
– What was the amount of monthly rent?
– What was the security deposit amount?
– What were move-in move-out dates?
– What reason did the tenant give for leaving?
– Was notice given per the lease agreement?
– Was a walk-thru checklist used for move-in and move-out?
– Were there other deposits or fees collected?
– Was there satisfactory history regarding maintenance that was responsibility of the tenant?
– Were any legal notices served?
– Was it necessary to issue any warnings? Was situation cured satisfactorily?
– What was the rent payment history –number of times late, most days overdue, was resolution satisfactory?
– If smoking allowed, were there any related damages or other problems?
– What types of screening does this landlord use?
Please keep in mind that some landlords may be reluctant to provide information even with the assurance that there is the applicant's signed release of information. It may be personal reluctance or stated policy. If the tenants have nothing to hide they should have no problem filling out a release.
Personal References
Personal references generally include friends, relatives, co-workers, or other individuals the applicant regards as being able to give favorable character recommendations. Most applicants would not list a reference who might give a negative opinion. This should be taken into account when contacting personal references. However, you can still learn a lot about the applicant, as well as the type of people he/she associates with. Just be sure that the information provided here does not result in unlawful discrimination on your part.
Here are some questions you can ask personal references:
– How are you related? (business, friendship, school, family, etc.)
– How long have you known the candidate?
– How frequently does the reference keep in contact with the applicant?
– What can you tell me about this person?
– Have you been to this persons house before?
– Is the reference a former roommate or co-tenant?
– Does the reference think that the applicant would be a good tenant? Why? (Can the reference provide examples of behaviors that demonstrate the applicant's good qualities?)
– Have you met this person's pet before? (if applicable)
The Takeaway
Due diligence in all phases of leasing is key to reducing risk and avoiding unnecessary stress and expense in tenant selection. We recommend that as a landlord you involve yourself in the leasing process by actively checking the credit report, bank statements, application, references, etc. without relying solely on your agent. Without sufficient information obtained from a variety of sources, an informed business decision cannot be made. Reference checking is an essential part of risk management for landlords.
But Remember…
A landlord cannot refuse to rent to a tenant, or engage in any other type of discrimination, on the basis of group characteristics specified by law that are not closely related to the landlord's business needs. Under California law, it is unlawful for a landlord to discriminate against a person because of the person's race, color, religion, sex (including pregnancy, childbirth or medical conditions related to them, as well as gender and perception of gender), sexual orientation, marital status, national origin, ancestry, familial status, source of income, or disability. So be sure to keep this in mind when you check for references and in your questioning. A landlord can request information or documents in order to verify and applicant's identity and financial qualifications. For more information on how to avoid unlawful discrimination check the CA Gov web-page on unlawful discrimination.
About Jaleesa Peluso, Orange County Realtor & Certified International Property Specialist
Between the Orange County Canyons to the Coast, Jaleesa and her team successfully connect buyers and sellers & landlords and tenants. Thinking of leasing, buying or selling your home? Call us now at (949)395-0960!