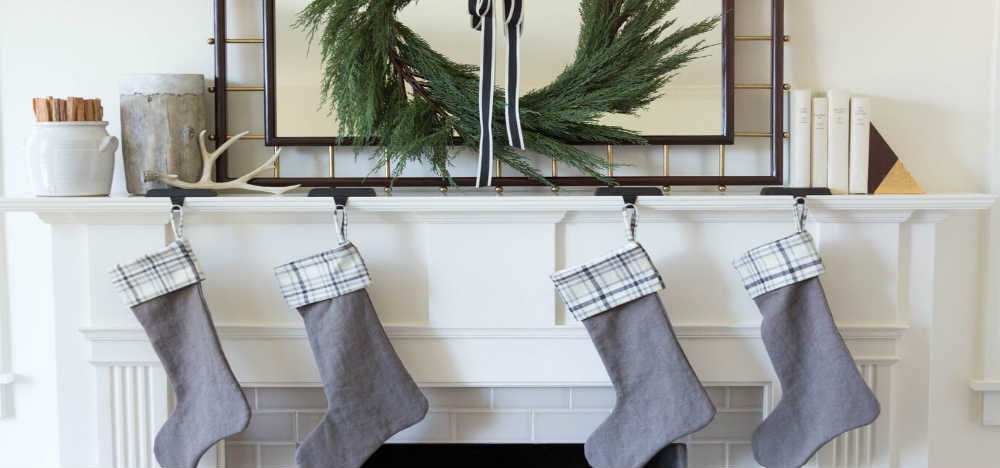 Date: December 4, 2017
There is a trick to holiday- decorating your house for sale. Use the season to your advantage with these 5 tips:

#1: Merry Curb Appeal
Make a great first impression by greeting your guests with a festive Christmas stoop. Simply add a festive doormat, a bit of greenery (think wreath) and some tasteful lighting (Tasteful being the operative word here. When trying to sell your house stick to a simple yellow string of lights, no blinking, minimal colors…). Don't light up every tree on the property, pick a few strategic ones or hang lights on the exterior of your house. No need to border every window if you go the latter route. Just follow the major architectural lines of the structure.
#2: Choose Minimalist Colors and Materials
Let your house shine by not going overboard with colors and materials. This year we are seeing a lot of minimalist, rustic Christmas decorations with grey, white, green, navy and natural wood and wool materials. If these colors fit your general interior, we recommend you stick with them. Going overboard with Christmas colors will distract from the beauty of your house and may make it seem more cluttered and crowded than necessary. Even during the Holidays we want to make your house feel light and spacious.
#3: Invite Santa through the Chimney in Style
The famous home designers at Studio McGee recommend incorporating your normal decor with Christmas decor. Adding a wreath to the mirror is a large focal point that instantly makes the mantel feel ready for the holidays. Cluster Ornaments and Small Decor for a Playful Look. Use Greenery for height and color. If you would like to add a garland, forgo the other suggestions, and balance your garland with ornamental stockings. The garland on the mantel can be such a substantial focal point that the stockings can easily get lost. By adding dark ribbon and ornaments, we complemented the weight of the greenery and created balance.
Pick one of these suggestions and create a subtle but festive mantel look. Don't crowd the fireplace, keep it light and classy.
#4: You may want to forego the Christmas Tree
Did I really just say that? I am a HUGE Christmas tree person, but realistically, when you are trying to sell your house.. it may not be the best choice. If you own a smaller house or apartment, a Christmas tree may unnecessarily crowd the living space. Instead choose smaller branches, green wreaths or small table trees for accent. They will be just as festive, and your friends and potential buyers will be impressed with your stylish, modern decor.
#5: Dress the Table for Family Dinner
Dress up the dinner table with one center piece and complementing accessories. For the centerpiece you can choose a nice garland, a beautiful table runner, greenery with pine-cones, three vases with greenery or a decorated holiday cupcake stand. Finalize the setting with silver candle holders, plates, flatware, napkins and a nice cinnamon stick, mistletoe or spruce twig for the finishing touch.
Happy Decorating!
About Jaleesa Peluso, Orange County Realtor & Certified International Property Specialist
Between the Orange County Canyons to the Coast, Jaleesa and her team successfully connect buyers and sellers & landlords and tenants. Thinking of leasing, buying or selling your home? Call us now at (949)395-0960!