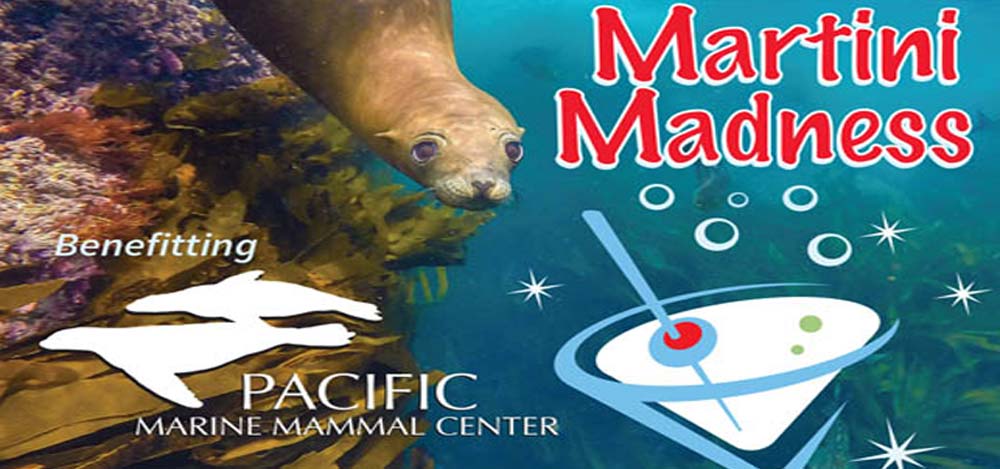 Date: April 23, 2016
The Pacific Marine Mammal Center is one of my favorite non profits in Laguna! Now you have an opportunity to help out, and you may even win Alaska Airline tickets doing so!

Come and join us at the 7th annual Martini Madness party on Sunday May 15th at the wonderful Cliff Restaurant! The Cliff is an awesome oceanfront location and will be the perfect venue for an afternoon of enjoying tasty snacks and toasting to the Seals and Sea Lions of Laguna Beach. In addition to providing the expanded venue, the Cliff Restaurant will be serving wonderful drinks and yummy menu items and there will be a live DJ to top it all off!
This is your chance to help the PMMC continue their wonderful works in our community. 2015 was the PMMC's busiest rescue season on record, and they anticipate 2016 will be just as challenging. The PMMC rescues, rehabilitates and releases marine mammals. Each year, the PMMC takes in more of these struggling critters, and each year, with hundreds of seals and sea lions released back to the ocean, the hospital grows in international stature and fame for its amazing work and education.
Tickets are just $35 in advance and $40 at the door. Purchase your tickets now for this 200+ locals people party!
Win Alaska Airline Tickets!
We are selling raffle tickets for the Martini Madness party. The absolutely awesome prizes include:
– Round-trip airfare to any Alaska Airlines Destination
– The opportunity to open a kennel to release a healthy Sea Lion or Seal back to the ocean, and more!
You don't have to be present to win, but you do have to purchase a raffle ticket to play. Raffle tickets are $20 each or 7 for $100.
Contact me direct: jaleesa@jaleesapeluso.com/ (949)395-0960 to grab your raffle tickets before they're sold out!