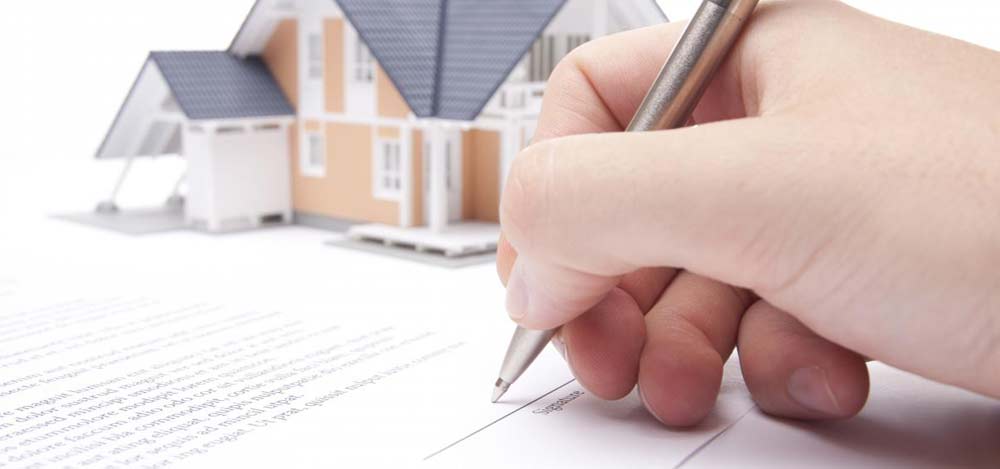 Date: February 11, 2017
There is a lot of competition in today's housing market. A LOT. Like juice boxes at a kindergarten soccer game, homes are disappearing the minute they're listed.
This is great news for sellers who are considering selling their home right now. However, it is very frustrating for buyers who miss out on their dream home due to the competition.
Here are 6 tips that will help you and your offer stand out.
1. Have your finances in order before you submit your offer.
It is important you understand how much home you can afford, and that you are able to prove this amount. A seller will need to see:
– Your Pre-Approval Letter from your Lender
– Bank statements showing sufficient funds for your down-payment and closing costs. Closing cost are commonly around 2,5% of the purchase price but can run as high as 5%.
As I've mentioned before, getting pre-approved is one of many steps that will show home sellers that you are serious about buying. This is actually not something you provide voluntarily; the 'Proof of Funds' and 'Pre-Approval' are required per the California Purchase Agreement, and it is customary to provide them along with your offer.
It often takes a couple of days at least, before you get your letter and Proof of Funds together, so be sure to do this before you start looking at homes.
2. Act fast
According to the latest Existing Home Sales Report, the inventory of homes for sale is currently at a 3.6-month supply; This is well below the 6-month supply that is needed for a 'normal' market. Buyer demand has continued to outpace the supply of Orange County homes for sale, causing buyers to compete with each other for their dream homes.
Don't wait around for a week before looking at what could be your dream home. Call your agent to set up a showing right away. Make sure that as soon as you decide that you want to make an offer, you work with your agent to present it as soon as possible. This is another reason why you need your finances in order, so your agent can submit the offer right away. Remember, you will still have plenty of time to really think about the home and inspect it. By submitting an offer, at least you have thrown your name in the hat.
3. Submit a solid offer
Your strongest offer will be comparable with other sales and listings in the neighborhood. If you are in the lower South Orange County price range ($400,000 – $650,000) you will know that these homes are selling very fast. As a result you do not always have a lot of negotiating power and may need to submit a full price, or even over-asking offer.
This is not the market in which you can low-ball on your dream home, because you expect to go back and forth with the seller 6 times. Do your research. Be sure to check the home price against comparables in the area and trust your agent as well as your own common sense when submitting an offer.
4. Write a personal letter
I love this one! It is so easy yet I use it with my buyers all the time. Selling an Orange County home can be a very emotional decision. Sellers often have an emotional attachment to their house and therefore like the idea of selling their house to someone who will love it as much as they have. If you would like some help with your letter, just let us know!
5. Be prepared to negotiate
Even if you submit a full-price offer, it is likely that you'll get at least one counteroffer from the sellers so be prepared. The things most likely to be negotiated are: the selling price, the escrow company and title company.
With regards to the latter two items. Your agent will probably write into the contract the name of a title and escrow company that they personally like to work with. In reality, the seller almost always comes back and ends up deciding who you will work with. Before you give in however, it is important to realize that there is some real benefit to working with your Realtor's preferred companies. An agent who has a good relationship with an escrow or title company will often be able to help get 'things done' throughout the process. Escrow and Title are here to serve both you and the seller. Talk to your Realtor about who you want to work with. In a competitive scenario you may need to give up your company selections, but don't give in before doing some research on the vendors first.
6. Consider As-Is and don't ask for concessions
Don't ask for seller concessions. Asking the seller to pay fees on your behalf is not going to work if the seller has a lot of other offers to fall back on. At the same time, offering to buy the house As-Is means that you intend to not be hassling the seller with requests of repairs. This can be a huge benefit to sellers as they know that you don't intend to ask for them to spend money repairing. If you for example find some termites (which would be expected in any Orange County property), it may cost only $700 to do local treatment, which is a small amount as compared to the money you're spending buying the house. Don't lose the home of your dreams because your seller doesn't want to pay for such a relatively small amount. Now if your inspection comes back with some major problems, of course you can always go back to the seller… But initially, this can be a good way to show the seller you're serious and flexible.
Whether buying your first home or your fifth, having a local professional on your side who is an Orange County Real Estate Expert is your best bet to make sure the process goes smoothly. Happy House Hunting!
About Jaleesa Peluso, Orange County Realtor & Certified International Property Specialist
Jaleesa specializes in South Orange County real estate. Whether you are in Newport Beach, Irvine, Rancho Santa Margarita, Laguna Niguel or San Clemente, we can help! Thinking of making a buying or selling your home? Call us now at (949)395-0960!