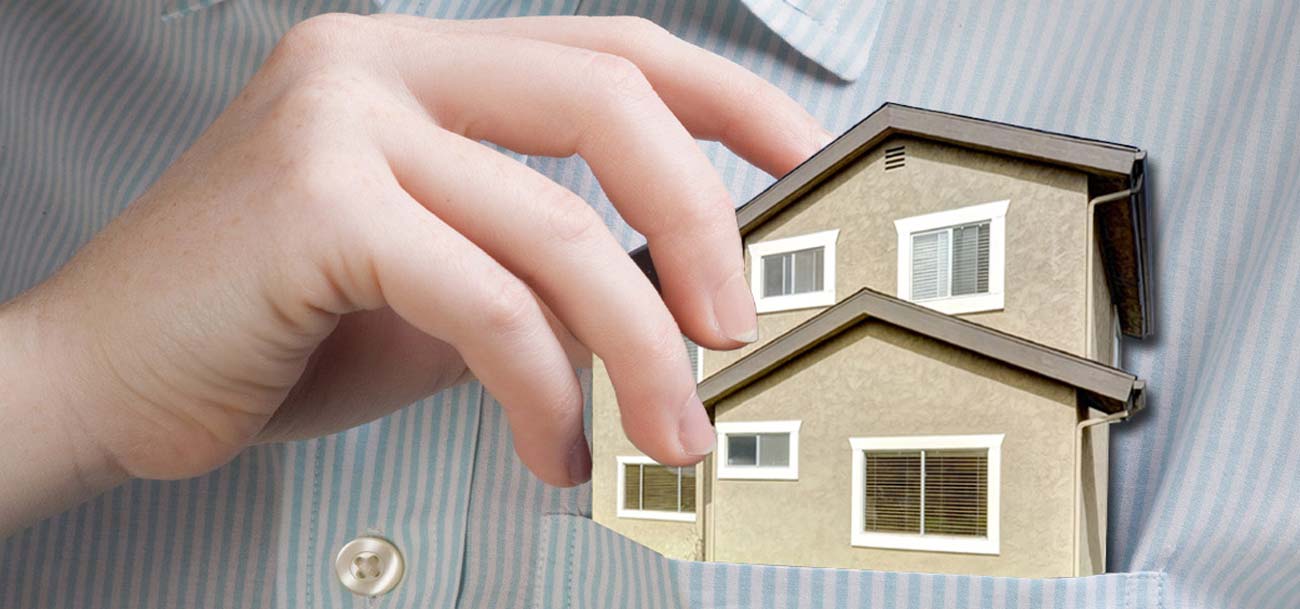 Date: June 9, 2015
Have you been hearing a lot about pocket or pre- MLS listings over the last few months? In today' s tight real estate market, we see an increase in the amount of homes sold before they hit the MLS.
The term pocket listing typically refers to a home that is for sale, but not publicly advertised in the MLS. The broker markets the property through "word of mouth." In low inventory real estate markets we see an increase in pocket listings. Here is what you should know:
Why do we have off-market listings?
There are a few reasons why sellers choose to keep properties off-market.
1. The seller requires privacy
In the past few years, the usual motivation behind selling a home off-market revolved around privacy. The sellers are people of extreme wealth or celebrity status, they may have been going through a divorce, or had encountered financial difficulties that necessitated the sale of the home. The sellers would just rather their friends and neighbors not know right away that they're moving, and more importantly, why they're moving.
2. The property is occupied by tenants
I have seen many instances in which a house was not advertised publicly because the house is occupied by tenants. Either the tenants aren't aware of the sale or they are not being very cooperative. In other instances, the owners simply don't wish to inconvenience the tenants with a large number of showings.
3. Sellers need extra time
A pocket listing also can allow sellers time to repair and stage their property, resolve personal concerns they may have about selling their home, and even price-test the market before they commit to a sale.
3. It is a marketing strategy
Buyers LOVE pocket listings. Yes, all capital letters! In my experience there are two reasons:
(1) Off-market listings tend to be less competitive and increase a buyer's chances of getting a better price.
(2) People love knowing secrets and being part of something exclusive. Buyers love being one of few to know about a new home for sale. They often get more excited about a home when it is a pocket listing, than they would be if it were publicly advertised.
Savvy agents and sellers will sometimes leverage the buyer's love for Orange County pocket listings, by creating a hype around a new "off-market" or "pre-MLS" listing.
4. The listing agent wants to try and sell the property off-market
In some cases, an agent believes that he/she already has a buyer for the house. The agent might offer to first try and sell the house to that buyer as a pre-MLS listing.
Concerns about Pocket Listings
Generally, placing a listing in an MLS helps sellers obtain the highest possible price for their home. The MLS can achieve this in two ways: (1) by giving a property very wide exposure to potential buyers, and (2) providing an economic incentive, through the offer of compensation to cooperating brokers, for buyer's agents to show the property. A pocket listing may result in the seller not getting the best possible price for the house.
Pocket Listings may also expose agents to liability, anti-trust and even fair housing lawsuits.
Practical, legal and ethical issues
While pocket listings can be legal, they do raise a number of practical, legal and ethical issues.
1. Practical Concerns
Ordinarily, within two days of obtaining the listing, all residential listings must be submitted to the MLS. If sellers choose to opt out of publicly listing their house, they must sign a waiver. This waiver must then be delivered to the local Board of Realtors®.
2. Legal and Ethical Concerns
Beyond the MLS requirements, not putting the property in the MLS can violate California Real Estate Law as well as the Realtor® Code of Ethics if the arrangement is not in the seller's best interest.
Listing Brokers can benefit from pocket listings, but some of these benefits are not so readily apparent. If the listing broker procures a buyer, the brokerage will receive a full commission. If the listing broker is sharing the pocket listing with a small group of brokers, there is likely to be a benefit to the broker for being a member of this small club, such as access to certain other properties. This may benefit the broker's other clients or the broker's ability to earn commissions but does not provide much of a benefit to a particular seller. The listing broker owes a duty to act in his or her client's best interest, and potentially violates that fiduciary duty by placing his or her desire for a higher commission above the client's best interests.
Generally, placing a listing in an MLS will help obtain the highest possible price for a home. It is however possible that after a full discussion about how the MLS works, the seller decides that it is in his/her best interest to keep the property off the Orange County MLS.
A listing broker should not agree to a pocket listing unless the seller makes a fully informed decision. As an additional precaution, the listing broker should be able to articulate why the seller chose to do a pocket listing.
Tips for Agents, Sellers and Buyers
1. Real Estate Agents with Pocket Listings
If a seller is requesting a pocket listing, be certain to fully inform the seller objectively about the advantages and disadvantages. Ensure that they have signed all necessary disclosures and opt-outs, to reduce your potential liability.
Remember that as a listing agent you are generally required to present all offers to the seller, even if the offers are prepared by agents from different brokerages. Always look out for your client's best interest by acting according to the law and Realtor® Code of Ethics.
2. Selling your Orange County home off-market
If you're not a celebrity or in a very unique situation, pocket listings are rarely the best choice. Real estate organizations nationwide agree that getting the maximum exposure for your home from an MLS listing is essential to achieving top dollar on your sale.
If you do sell your home "off-MLS" in this market, it's quite conceivable that you'll find a buyer who will pay what appears to be a very good price. But there is simply no way to tell if you are getting the best price achievable, or even, by definition, current fair market value. Be sure to educate yourself on market values in your neighborhood before agreeing to a price.
My team and I at Jaleesa Peluso Coastal Homes can design a Luxury Marketing Plan for your house that is fully customized and geared toward creating maximum exposure and interest from potential buyers. We have the ability to create effective marketing strategies for both on- and off-market listings, and we have done so in the past. Give us a call at (949) 395-0960 for more information.
3. Buying an Orange County Pocket Listing
Who is representing your interests? Dual Agency (one broker representing both buyer and seller in a transaction) is legal in California. Yet, a buyer may wish to have their own agent, someone negotiating on their behalf and protecting their interests. If the listing agent only represents the seller, a buyer puts himself at risk.
As a buyer of a Pocket Listing you will want to make sure that you have done your research on the price and market value of the home. Pocket Listings are sometimes overpriced, and do not guarantee that you are getting a "good deal".
I want to know about Pocket Listings in the Coastal Orange County area!
Due to our affiliation with Berkshire Hathaway and large clientele in the Orange County area, we are privy to many pre-MLS and pocket listings. We often know about new listings even before they hit the market. This includes listings in: Irvine, Tustin, Orange, Costa Mesa, San Clemente, Laguna Beach, Dana Point, Laguna Niguel, Newport Beach, Corona del Mar, Aliso Viejo, Laguna Hills, Mission Viejo, Rancho Santa Margarita, Rancho Mission Viejo, San Juan Capistrano, Ladera Ranch, and Huntington Beach.
Would you like to receive a notification of new pocket listings? Please contact us and we will inform you of any off-market home listings that may meet your needs.


Pocket listings can present both pitfalls and benefits to sellers and buyers. Are you looking to buy or sell a pocket listing? Give Jaleesa Peluso and her team a call at (949) 395-0960 to discuss the pros and cons in your particular situation.
About Jaleesa Peluso
Jaleesa Peluso is an Orange County Real Estate Agent with Berkshire Hathaway California Properties. For more information about Orange County Estate visit: www.jaleesapeluso.com. This information is provided solely as a courtesy by Jaleesa Peluso, Coastal Orange County Realtor®. Information may change without notice. Information is deemed reliable, but not guaranteed. Always consult with your real estate agent before buying or selling a property.