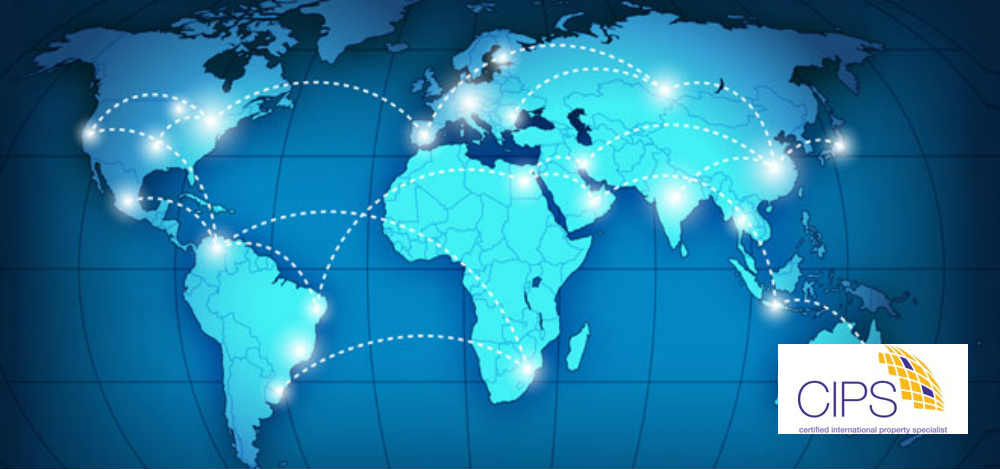 Date: October 13, 2016
Yesterday I received the long awaited email confirming my status as Certified International Property Specialist, and this is how my new designation will benefit you:

Did you know?
– Last year international buyers spent $103 billion on U.S. residential properties, and $132 billion on U.S. commercial properties.
– The price of homes purchased by international buyers was over $240,000 more than the median price of all transactions last year.
– The majority of global transactions are cash purchases.
Orange County is an attractive real estate market to foreign buyers (and sellers). However, international transactions are significantly different and more complex than domestic deals. From currency issues and financing to visa and tax laws, working with a Realtor® who knows how to handle these differences can make or break the purchase or sale of your home. Because of these nuances, it is essential to work with a knowledgeable and trusted professional.
What is a CIPS?
A Certified International Property Specialist (CIPS) designee has undergone specialized training to complete international transactions seamlessly and with reduced risk.
The CIPS designation is the only international designation recognized by the National Association of REALTORS®. Only REALTORS® who have completed the coursework and demonstrated considerable experience in international business can call themselves a CIPS designee, and use the name and logo.
After they have completed the coursework requirements, designees instantly join a tight-knit network of over 2,800 international property professionals around the world. These referral partners can help you do business in over 50 countries, and ensure that you will receive the same level of service no matter where your next home is located. Jaleesa Peluso is one of only about 400 California agents with this designation.
How does working with a CIPS designee benefit you?
If you own a home in Orange County, there is a good chance that an international buyer will be interested in purchasing your house. As a Certified International Property Specialist, Jaleesa is a global real estate professional. She is well-informed and prepared to work with international clients, so you can be sure you will enjoy a smooth and seamless experience. Jaleesa has the education, the resources and the network to build an international marketing strategy for your property to help attract qualified buyers from around the globe.
As a designee Jaleesa has access to a wide network of professionals to assist you with inbound or outbound transactions around the globe.
Why use a CIPS as a foreign buyer?
Real estate transactions are different from country to country – each destination has its own rules and regulations. From currency issues and financing, to visa and tax laws, to contracts, duties and titles, global real estate transactions can be complicated. Certified International Property Specialists have demonstrated experience helping clients successfully purchase properties worldwide. They can streamline the process to save you time and money.
How You Can Benefit From Jaleesa's Global Network
As a Certified International Property Specialist, Jaleesa Peluso is part of a worldwide referral network comprised of elite international property professionals from 45 countries. She can use this network to help you find the perfect property, and she can put you in touch with a reliable global professional who is local to your desired destination. Having the right real estate professional working for you can make a world of difference when you are buying property overseas.
About Jaleesa Peluso, Orange County Real Estate Agent
Jaleesa and her real estate team specialize in South and Coastal Orange County real estate. We serve buyers and sellers in all of South Orange County, including: Dana Point, Irvine, Laguna Beach, Laguna Niguel, Newport Beach, Costa Mesa, Lake Forest, Aliso Viejo and San Clemente. Thinking of making a move in to Orange County? Call us now at (949)395-0960!