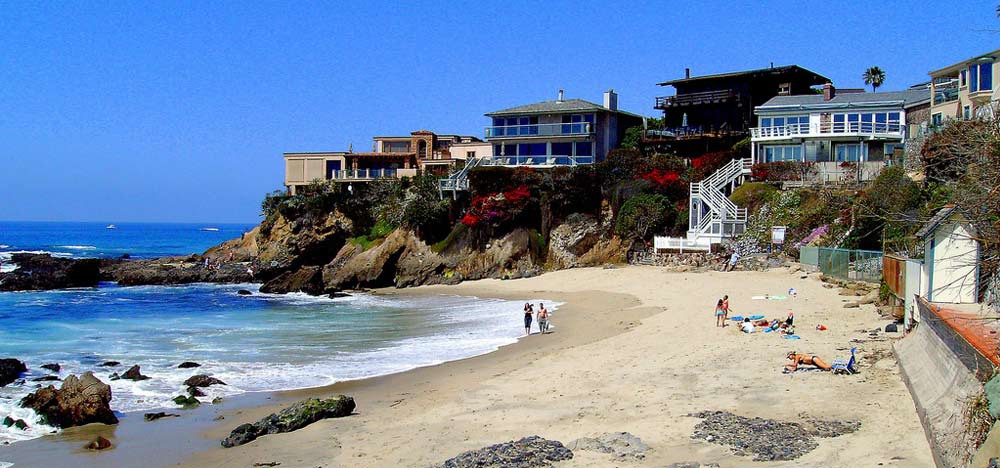 Date: October 30, 2017
Are you looking to build a home on or near the ocean in Orange County, CA? This is Coastal Commission 101!
The California Coastal Commission is a state agency in the U.S. state of California with quasi-judicial regulatory oversight over land use and public access in the California coastal zone.
The California Coastal Commission's mission is "To protect, conserve, restore, and enhance the environment of the California coastline".[3] The Commission's current agenda can be found on their website.[4]
A little History on the California Coastal Commission
The California Coastal Commission (CCC) was established in 1972 by voter initiative via Proposition 20. This was partially in response to the controversy surrounding the development of Sea Ranch, a planned coastal community in Sonoma County. The plan for Sea Ranch grew to encompass 10 miles of the Sonoma County coastline that would have been reserved for private use. This and other similar coastal projects prompted opponents, wanting more public access along the coast, to form activist groups. Their efforts eventually led to putting Proposition 20 on the ballot.
Proposition 20 gave the Coastal Commission permit authority for four years. The California Coastal Act of 1976 extended the Coastal Commission's authority indefinitely. The agency is tasked with protection of coastal resources, including shoreline public access and recreation, lower cost visitor accommodations, terrestrial and marine habitat protection, visual resources, land-form alteration, agricultural lands, commercial fisheries, industrial uses, water quality, offshore oil and gas development, transportation, development design, power plants, ports, and public works.
What is the California Coastal Zone
California Coastal Zone means that land and water area of the State of California from the Oregon border to the border of the Republic of Mexico, extending seaward to the state's outer limit of jurisdiction, including all offshore islands, and extending inland generally 1,000 yards from the mean high tide line of the sea.
Newport Beach: About forty-seven percent (47%) of the City's land area is in the coastal zone. Click here to search for an address. You may also review the Coastal Zoning Map here.
Laguna Beach: Unlike most coastal areas, however, almost the entire City is included in the coastal zone. Only the 522-acre Sycamore Hills area, owned by the
City, is excluded.
San Clemente: Almost the entirety of ocean-side San Clemente (West of the I-5 Freeway) is included in the Coastal Zone. For a map click here.
Dana Point: The Coastal Zone in Dana Point includes mostly all areas surrounding the harbor, water and areas up to the Bluff front. Click here for a map.
Local Coastal Development Programs (LCP)
The CCC is the primary agency which issues Coastal Development Permit (CDP) which are required if you are looking to build or remodel a home in the Coastal Area. However, the California Coastal Commission has certified some cities or counties to issue their own Coastal Development Permits. Laguna Beach, Dana Point and Newport Beach for example have their own Local Coastal Development Program, and can issue CDP's for most development within the Coastal zone. The majority of CDP applications will be processed by the City, instead of the Coastal Commission South Coast District Office in Long Beach, which covers all of Orange County and parts of Los Angeles County. The fact that these cities have local authority makes the home building permitting process a little easier and more convenient.
San Clemente: The City of San Clemente continues to make progress on its Coastal Land Use Plan (LUP) update with the goal being California Coastal Commission (CCC) certification of a Local Coastal Program (LCP). The adoption of a new LCP will give the City more control over approving projects within the City's Coastal Zone and will streamline the Coastal Development Permit review process for applicants.
Building or remodeling an Ocean Front/Coastal Zone home in Orange County
Development within the coastal zone generally may not commence until a coastal development permit has been issued by either the CCC or a local government. The Coastal Act requires any person who wishes to perform or undertake any development in the coastal zone to obtain a CDP. The Coastal Act definition for "development" is extremely broad, including erection of homes, structures, grading, changes in the density or intensity of land use, subdivisions, construction, reconstruction, demolition, or alteration of the size of structures, and the removal of major vegetation. In short, just about everything. Fortunately, the Coastal Act provides exemptions from CDP requirements for common types of development, such as improvements to existing structures, and repair and maintenance. These exemptions are incorporated into the City's LCP.
The Coastal Act also allows the Coastal Commission to exclude categories of projects that will not result in a potential for any significant adverse effect on coastal resources or on public access from CDP requirements.
If the city in which you are looking to build is a LCP (for example: Newport Beach, Laguna Beach and Dana Point), most coastal development permit authority is delegated and coastal development permit applications are then reviewed and acted on by your city.
How do I get started building or remodeling my ocean front/coastal zone home?
Are you just itching to remodel or build your perfect ocean front home or are you looking to bring your outdated home up to modern standards? No matter what you are looking to do, we highly recommend speaking with a local architect. The reason we emphasize local is because you will want to work with someone who is familiar with the design and building process in your city. Whether you are looking to build in Laguna Beach, Corona del Mar, Newport Beach, San Clemente or Dana Point, a local architect will understand the unique challenges associated with your project. Setbacks, parking restrictions, height restrictions, density requirements, approved architectural styles can change from neighborhood to neighborhood and even lot to lot, and you will need someone who is intimately familiar with the requirements set by the Coastal Program and local Design Review Program.
Are you thinking of building/remodeling your Orange County home? Step one is to contact your local specialist. We can recommend trusted architects, builders and contractors for you to meet with. Just give us a call at: (949)395-0960!
About Jaleesa Peluso, Orange County Realtor & Certified International Property Specialist
Between the Orange County Canyons to the Coast, Jaleesa and her team successfully connect buyers and sellers & landlords and tenants. Thinking of leasing, buying or selling your home? Call us now at (949)395-0960!
This information is provided as a courtesy. Local laws, rules and regulations may be subject to change without notice. For more information about the Coastal Program impacts your property please contact a local architect/ builder and/or the City Government.